20% OFF Pineapple Vines Large Bow Headband
Regular price
Sale price
$9.00
Unit price
per
Large Headband in Pineapple Vines fabric From the Rifle Paper Co

Jazz up any outfit with one of our oversize baby headbands.

Our Evie Head Bands can be tied in various styles; formal bow, loose bow, knotted and many more with a little bit of elastic in the back once styled they can be slipped on and off without being retied!

**Bands come untied.**

One Size - Each Band measures approximately 43 inches (109cm) long at full stretch and 2 inches (5cm) wide.

Please note that depending on the the size of baby's head some styles may not be possible.

Intended for under 3s but will work on older children or adults but will only be able to be knotted.

Most items are made to order so please allow up to 7 days for them to be shipped. If you need an order in a hurry get in touch to find out about any existing stock which can be shipped next day.

+ Coordinating items available + Rompers, bloomers, bows and bibs

Garment Care - Please hand wash and leave to dry naturally, iron on a medium heat
Sizing

 

Bandana Bib Sizing:

Each bib is 15 x 8 inches (38.1cm x 20.3cm), with 14 inches around the neck (35.5cm).

Traditional Bib Sizing:

Each traditional bib is approximately 27cm (10.5 inches) long, 18cm (7 inches) across the shoulders and the neck opening can range from 24 cm (9.5 inches) to 28cm (11 inches).

Knotted Hat Sizing 

S - First size, average size newborn, head circumference 33cm (13 inches)

M - 0-6 months, head circumference 35 - 38cm (14 -15 inches)

L - 6 - 18 months, head circumference 38 - 41cm (15 - 16 inches)

 

Short Romper Sizing:

 

Front  Panel

Length inch (cm)

Across top of 

back inch (cm)

Leg opening 

inch (cm)

0-3 months 
12.1 (30.7)
10 (25.4)
8.5 (21.6)
3-6 months
12.8 (32.6)
11 (28)
9.5 (24.1)
6-9 months 
13.6 (34.5)
11.5 (29.2)
9.75 (24.7)
9-12 months 
14.3 (36.3)
12 (30.5)
10 (25.4)
12-18 months
15 (38)
12.5 (31.8)
10.25 (26)
18-24 months
15.7 (40)
13 (33)
10.75 (27.3)
2-3 years
16.5 (45)
13.5 (34.3)
11 (28)

 


Harem Legging Sizing:

 

To fit waist

inches (cm)

To fit inseam 

inches (cm)

finished outseam

inches (cm)

0-3 months

17.5 (44.5)
8.5 (21.5)
12.9 (32.8)
3-6 months
18.5 (47)
10 (25.75)
14.5 (36.8)

6-9 months

19 (48.25)
11.25 (28.5)
16 (40.6)

9-12 months

19.5 (49.5)
12 (30.5)
17.5 (44.4)

12-18 months

20.25 (51.5)
13.5 (34)
19 (48.3)

18-24 months

21 (53.25)
14 (35.5)
20.5 (52.1)

2-3 years

21.5 (54.5)
15.5 (39.75)
22.4 (56.9)

 

Harem Romper Sizing:



finished length

inches (cm)

inseam

inches (cm)

across chest

inches (cm)

to fit child of height

inches (cm)

0-3 months
20.3 (51.6)
6.3 (16)
9.6 (23.3)
24 (62)
3-6 months
22.4 (56.9)
7.3 (18.5)
10 (25.4)
27 (68)
6-9 months
24.4 (62)
8.3 (21)
10.4 (26.4)
29 (74)
9-12 months
26.5 (67.3)
9.5 (24.1)
10.8 (27.4)
30.5 (78)
12-18 months
28.5 (72.4)
10.5 (26.6)
11.2 (28.4)
33 (84)
18-24 months
 30.9 (78.5)
12 (30.5)
11.6 (29.5)
35 (90)
2-3 years
33.3 (84.6)
13.3 (33.8)
12 (30.5)
38 (96)

 

Trouser Sizing:

 

finished length

inches (cm)

to fit waist

inches (cm)

0-3 months

12 (30.5)

17.5 (44.5)

3-6 months

13.5 (34)

18.5 (47)

6-9 months

14.25 (36.2)

19 (48.25)

9-12 months

15 (38)

19.5 (49.5)

12-18 months

16.5 (42)

20.25 (51.5)

18-24 months

18 (45.7)

30.9 (78.5)

2-3 years

19.5 (49.5)

21.5 (54.5)

 

Dress Sizing:

To fit chest of child

inches (cm)

garment length from shoulder

inches (cm)

0-3 months
16 (40.6)
12.75 (32.4)
3-6 months
17 (43.2)
14.5 (36.8)
6-12 months
18 (45.7)
16 (40.6)
12-18 months
19.5 (49.5)
17.5 (44.5)
18-24 months
20 (50.8)
18.5 (47)
2-3 years
21 (53.3)
19.75 (50.1)

 

Long Sleeve Romper Sizing:

 to fit childs

measurements:

height

inches (cm)

chest

inches (cm)

wrist

inches (cm)

thigh

inches (cm)

0-3 months
22(56)
16.5(42)
3.9(9.8)
9.4(24)
3-6 months
24.4(62)
17.3(44)
4 (10.25)
10 (25.5)
6-9 months
26.7(68)
18.1(46)
4.2(10.7)
10.6(27)
9-12 months
29.1(74)
18.9(48)
4.4(11.15)
11.2(28.5)
12-18 months
31.5(80)
19.7(50)
4.6(11.6)
11.4(29)
18-24 months
33.9(86)
20.5(52)
4.7(12)
11.8(30)
2-3 years
36.2(92)
21.3(54)
4.9(12.4)
12.2(31)

 

Bloomer sizing:

 

 

 

to fit waist

inches (cm)

to fit inseam

inches (cm)

to fit child of height 

inches (cm)

0-3 months
17.5 (44.5)
8.5 (21.5)
24 (62)
3-6 months
18.5 (47)
10 (25.75)
27 (68)
6-9 months
19 (48.25)
11.25 (28.5)
29 (74)
9-12 months
19.5 (49.5)
12 (30.5)
30.5 (78)
12-18 months
20.25 (51.5)
13.5 (34)
33 (84)
18-24 months
21 (53.25)
14 (35.5)
35 (90)
2-3 years
21.5 (54.5)
15.5 (39.75)
38 (96)

 

Hat Sizing:

| | |
| --- | --- |
| | To fit head with circumference up to - inches (cm) |
| 0-3 months |  16.5 (42.25) |
|  3-6 months | 17.5 (44.75) |
| 6-9 months | 18 (46) |
| 9-12 months | 18.5 (47.25) |
| 12 -18 months | 19 (48.5) |
| 18-24 months | 20 (50.75) |
| 2-3 years | 20.25 (51.5) |

 

T- Shirt Sizing

 

to fit chest size

inches (cm)

to fit child of height

inches (cm)

0-3 months
17 (43.25)
24 (62)
3-6 months
18 (45.75)
27 (68)
6-9 months
18.5 (47)
29 (74)
9-12 months 
19 (48.25)
30.5 (78)
12-18 months
19.75 (50.25)
33 (84)
18-24 months
20.5 (52)
35 (90)
2-3 years
21 (53.25)
38 (96)

 

Dress Sizing

Size

 

Dress Length 

inches (cm)

Dress Around Chest

inches (cm)

To fit baby weighing 

approx: lbs

0-3 months
13.75 (34.9)
17.75 (45.1)
8-11
3-6 months
15.5 (39.3)
19 (48.2)
11-15
6-12 months
 17.25 (43.8)
20 (50.8)
15-22
12-18 months
18.85 (47.9)
21.25 (53.9)
22-27
18-24 months
20 (50.8)
22 (55.9)
27-30
Turnaround and Shipping

When we say we make everything ourselves we mean it!  Unlike big chain stores we don't have a warehouse full of items ready to go; we keep a small stock but most items are made on demand.  This means when you order almost everything is made specially for you!  This takes a little time (we think it's worth it) - up to 7 days - and don't forget to add shipping time to that too!

UK Flat shipping fee £2.50 (free over £50)

Turnaround time is no longer than 7 working days - this does

not

include shipping time. If you have any questions regarding estimated production times for orders, existing stock (that can be shipped more quickly) or shipping estimates please

Contact Us.

Estimated shipping times:*

UK - 3-5 business days 

North America:

7-10 business days

Europe: 7-10

 business days

Australia, New Zealand and Oceania:

7-10 business days

Asia Pacific:

10-14 business days

I'll do my best to meet these shipping estimates, but can't guarantee them.

All orders are shipped from the UK using Royal Mail

UK orders are shipped 1st Class

International Orders are shipped using Royal Mail's 'International Standard' service this does NOT include tracking.

*Please allow extra time during busy periods (especially around Christmas) 

Customs and import taxes:

Buyers are responsible for any customs and import taxes that may apply. We are not responsible for delays due to customs.
Care Instructions

All items can be washed by hand or machine at 30 degrees.

It is important to wash colours, whites and darks separately.  

For best results use non bio and dry naturally.

Iron on a medium heat taking care to avoid the snap fasteners.

Do not iron the fleece side of bibs. 

Colour will fade with washing but follow the above instructions maximise the life of your garment.

 
Custom Sizing

 We can offer custom sizing on most garments - extra elastic in waist, shorter length, etc.  Please get in touch prior to ordering if requesting custom sizing. 
Why Shop With Us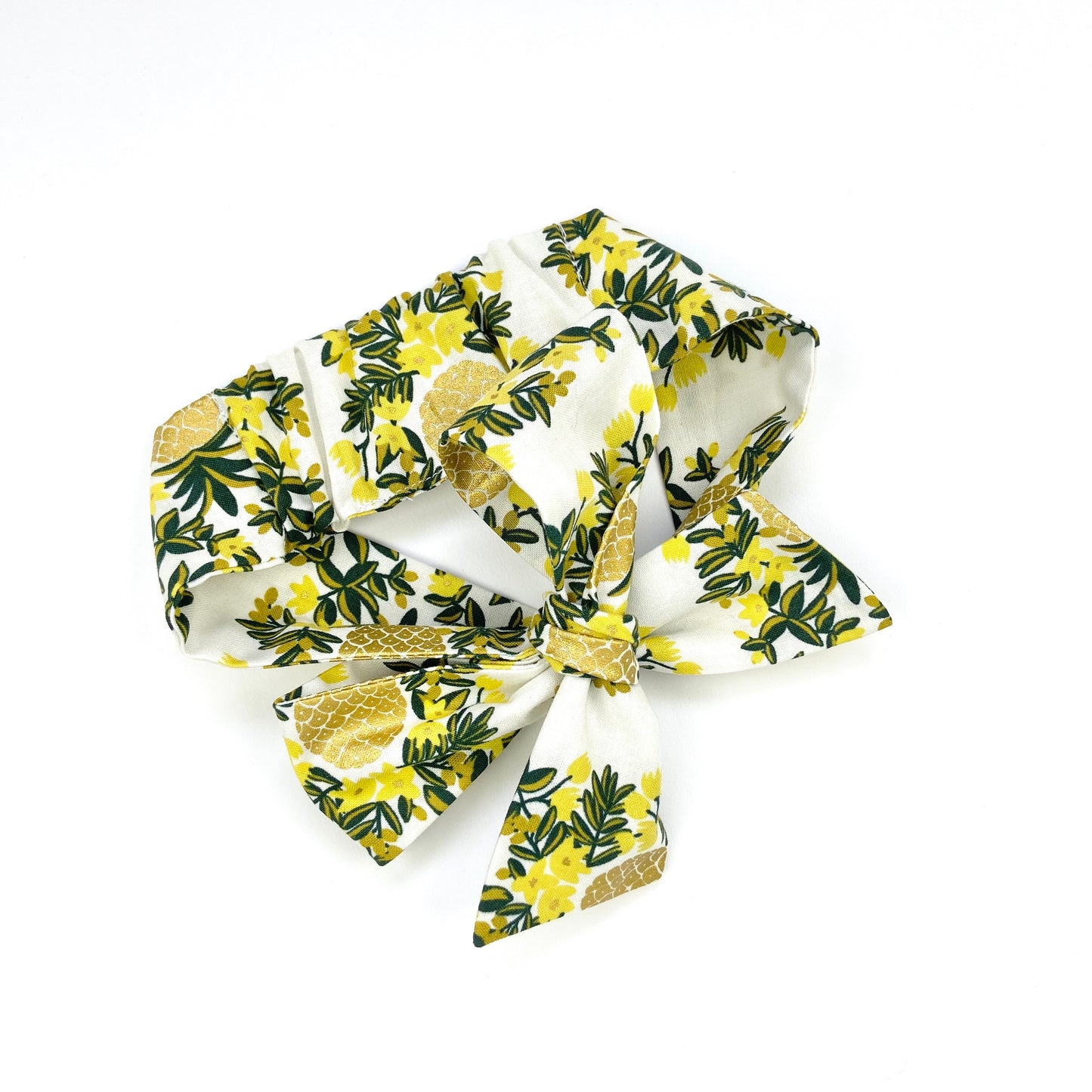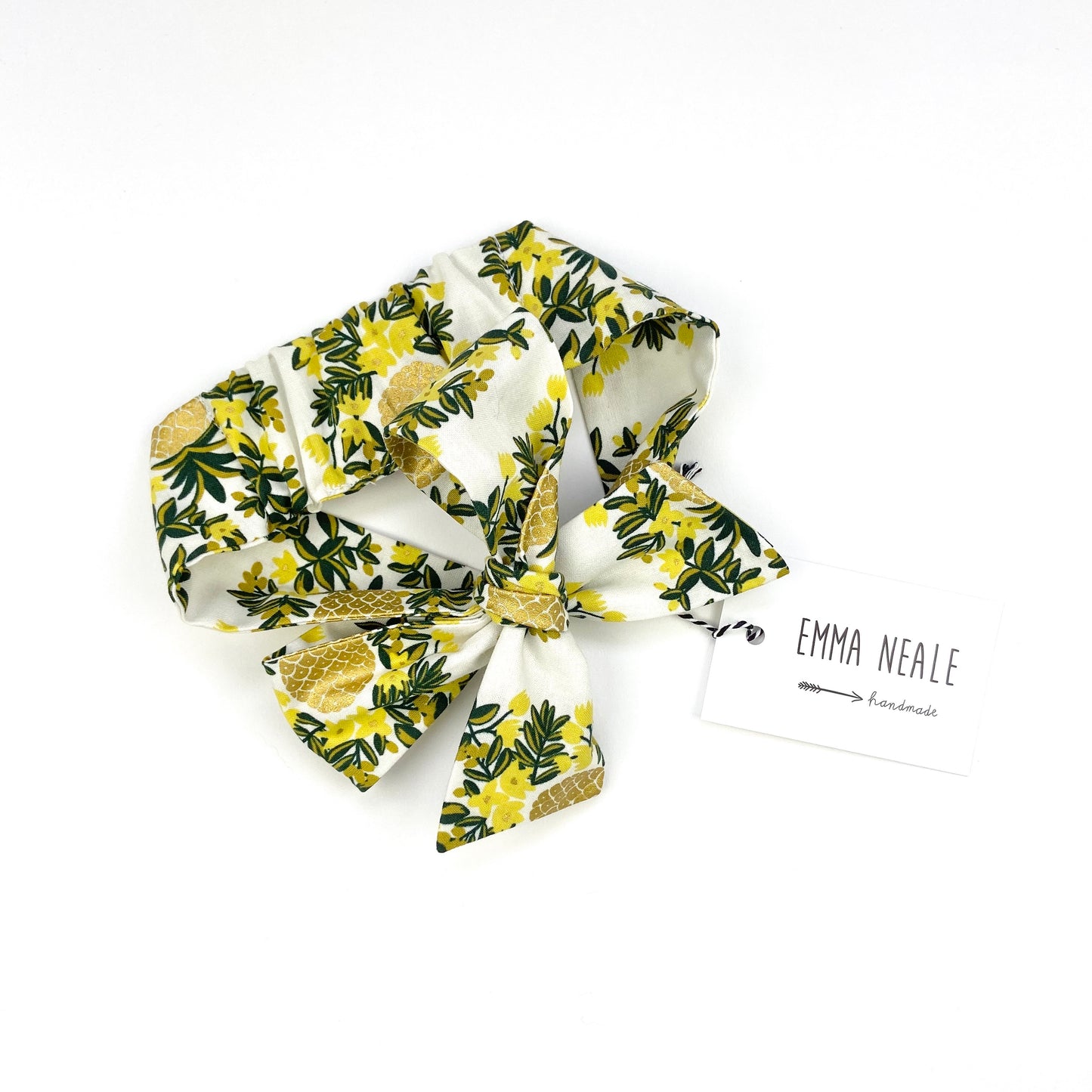 Company Ethos
We are a proud independent small business.  We manufacture all our products in house in the UK.  
Quality products and ethical working practices are what we care most about.  We source where possible all our materials including support materials (labels etc) within the UK.  Supporting us means supporting other small independent businesses.  
We'd rather be kind than rich.